English speaking solicitor in Aguamarga, San Jose and the surrounding  resorts in the Cabo de Gata natural park.
Michael Davies is a fluent English speaking lawyer with offices in Mojacar and Almeria city , with Almeria being just 20 minutes drive from San Jose and the Mojacar office being just 30 minutes from Aguamarga.  . Our firm of English speaking solicitors has 25 years of experience and has a reputation for offering expert, honest and independent legal representation. The legal services our firm of solicitors offers in Aguamarga and San Jose  and surrounding areas in the Cabo de Gaga Natural Park.
If you have been called to inherit assets , are going to purchase or sell a property. need help regarding a court case or simply with to make a Spanish will  you will need a good local English speaking probate lawyer/solicitor/attorney.  My name is Michael Davies and  I am  a Spanish lawyer member 67228 of the Madrid Law Society and 1748 of the Almeria Law Society and have been in practice in Almería  for over 25 years. I  have the experience of having dealt with over  2000 conveyances , 2000 wills, 400 probate cases  and many court cases for ex-pats  with many cases handled in Aguamarga and San Jose which requires local knowledge due to the natural park laws and regulations.   
Simply e-mail me now and we will call you back to offer you a free no obligation appointment.
michaeldavies@daviessolicitors.com
Take a look at our latest blog post:
7 most common pitfalls of ex-pats inheriting in San Jose and Aguamarga
Michael Davies/Abogado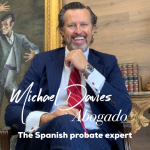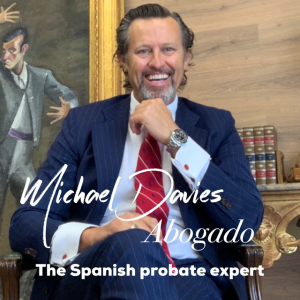 · Probate / Inheritance
· Estate planning / Wills
· Conveyancing
· Litigation.
· Advise you professionally
· Be sensible, fair and transparent with our fees
· Be proactive with our advise (we will offer all the information that we consider could be useful to you without waiting for you to come up with the correct question)